I can't believe Krew is going to be one year old next month… I might have cried a few tears thinking about how my baby isn't a baby anymore!! I remember moms always saying "it goes too fast and they grow up so quick" but I never really realized what that meant until now. Time slow down!!
I've been reflecting on things I've learned in this last year, being a mama to Krew has taught me SO much about myself and about life in general. Gosh I'm tearing up! Being his mama is the best thing that's ever happened to my life besides Connor (love you boo). Here we go! 10 things I've learned in this first year of motherhood.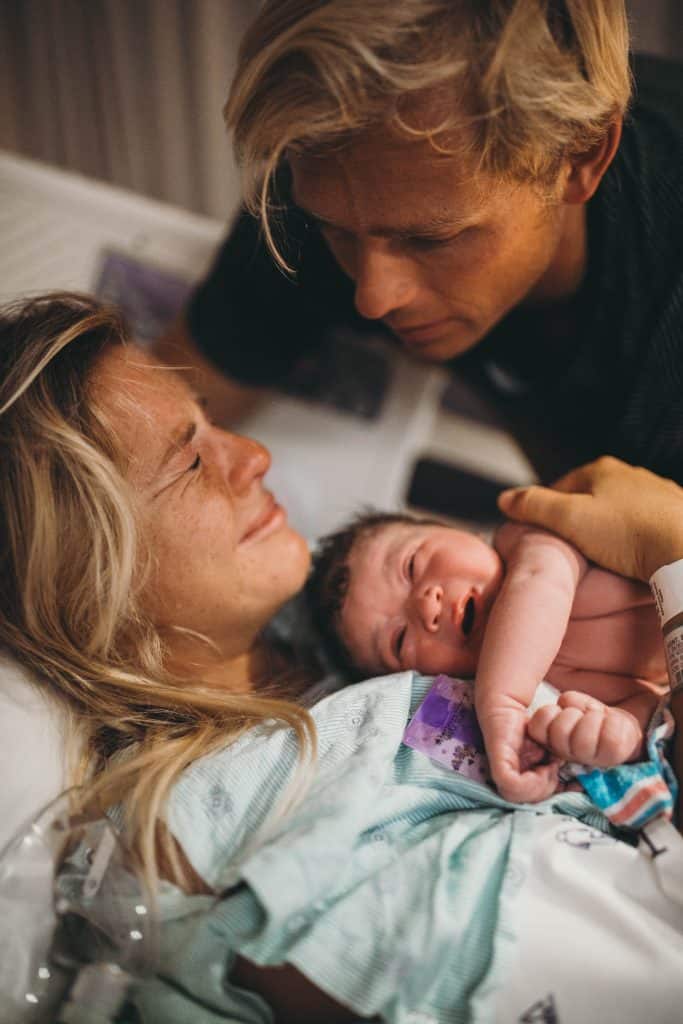 Be patient with yourself- becoming the kind of mom I want to be is not a sprint, it's a marathon 😉 and I'm going to be honest, I'm not the marathon kinda gal. I have high expectations for myself as Krew's mom, he's so perfect and I'm so honored to be his, but I've learned that I have to be patient with myself. Try a little harder every day, keep working at it, and eventually those attributes that I want to have (patience being #1, ironic huh?) will become a part of me.

Capture memories- if you've been following along with our little fam on Instagram, you know Krew does not have a shortage of pictures of his first year of life! & you know what, I'm proud of that! The saying "a picture is worth a thousand words" is true and one of my favorite past times is looking back at old pictures and realizing how far we have come! You only regret the pictures you don't take 😉
3. One thing at a time- growing up my parents called me the whirlwind because I was always moving a million miles an hour and doing so many different things at a time. Well, when I became a mom I learned quickly that I had to focus on one thing at a time, one day at a time, and not get caught up in too much hustle. Having a newborn really made me slow down and I'm grateful for that.

4. Find some "me" time- SO IMPORTANT for my mental and physical health, and I highly recommend this for any mom! Thanks to Connor's help, I have been able to prioritize some "me" time every day. Usually it's my workout that helps me to clear my head and feel like I did something for myself. I often go lay out on the beach, surf with the girls, or even just take a nap for some "me" time as well. I always come back from that time recharged and ready to be a better mom and wife. 
5. Find joy in the simple things- It's amazing to me how something as simple as a leaf or a flower can bring SO much joy and wonder to a baby. Why is it that when we get older we need more and more things to make us happy? Krew could spend hours playing with a cardboard box and be so content! He reminds me daily to find joy in the simple things and the simple moments. I love that little guy!
6. You are his world- okay now I'm really crying! My mom would always remind me of this one in the beginning newborn stages. All Krew really needed was me to survive. God really did make us mamas to be the nurturers and the providers of life for our kids. I feel so empowered to be Krew's mom and I want to always make him proud. 

7. Babies forgive easily- I've definitely had to remind myself of this time and time again. There are some days when I feel like wow, today was a tough one and I failed, hard. But you know what's crazy? He doesn't even remember what I might have done that day or if I got frustrated, they forgive so easily! 

8. Don't lose your passions- I knew before I became a mom that this was going to be super important to me. I have been able to keep up running my business and making fitness guides, as well as my passion for fitness, surfing, and being outdoors! I know that I could get really wrapped up in just being a mom day in and day out, and there's nothing wrong with that! But for me I've found so much joy in being a mom and also still doing things I'm passionate about.

9. There's always a new day- AMEN! Some days you just chalk it up as over and start again the next day, am I right? The good thing is, there is always going to be a new day, the sun will set and rise again and you can try again. 

10. It's okay to nap when your baby is napping- an important life lesson I will do better at with the next baby! The dishes, dinner, and messy house can wait, if you really need it, take the nap!
I would love to hear what you've learned since being a mom, or since being a wife, or a friend, or a girlfriend, any stage of life that is new to you now! Please share with me below, and thanks for being along with me on this journey of life, friend!